" Everything in our terrestrial world depends on the motions of electrons… "

Axel Becke
Quick introduction to ARPES
ARPES (Angle-Resolved Photoemission Spectroscopy) is an experimental method to study the motions of electrons. Light is used to eject electrons from the material and they are counted as a function of direction, photon- and  kinetic energy.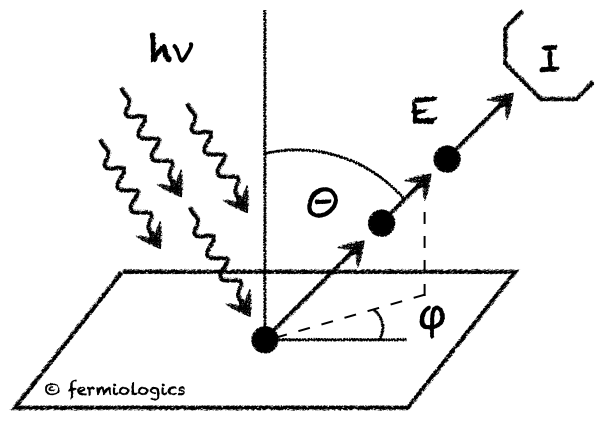 Detected number of electrons can be plotted as a function of these four parameters in a number of ways:
Such intensity distributions provide direct access to the Fermi surface and electronic structure of the studied material. They can be used to calculate physical properties, identify chemical composition or characterize the quality of the surface.
We offer a simple and direct way to detect electrons using our FeSuMa spectrometer.
Learn more about ARPES, Fermi surface and electronic structure here.